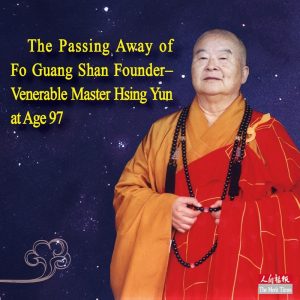 We are sad to share the news that a great Buddhist monk and leader of the Buddhist world has passed away at the age of 97.
Master Hsing-Yun is the founder of many temples across five continents including WA's well known and iconic Fo Guang Shan temple in Maylands.
With palms together and with deep reverence we wish all Master's many disciples around the world our sincere condolences.